Announcements
Having problems receiving emails from the NMFMA?
If emails from us end up in your spam folder, try this: add *@farmersmarketsnm.org and *@memberleap.com to your email system's Contacts list (don't forget to include the * ). Emails from contact lists usually bypass spam filters.
---
Apply to serve on the NMFMA Board of Directors
The NMFMA has five open positions on the Board of Directors. If you are interested in applying to be a member of the NMFMA board, please fill out this form by Friday, Feb. 11.

Election to fill the seats will be held on Tuesday, Feb. 22 during the 2022 NMFMA Local Food Connects Annual Conference.

Requirements of Board Members
Board members must participate in the annual conference and four board meetings, including the board retreat in March/April, a phone call meeting in June/July, an in-person meeting in October/November, and an in-person meeting for the State Legislation Food and Farm Day in January/February.
There will be additional communication as needed via email or phone, as well as the potential for committee or executive meetings if called by the chair of the board.
Terms for board members are three years. Resignation may be submitted in writing to the chair of the board. Removal from the board may occur due to cause or neglect of duties.
---
Farmers' Market and Vendor Guidelines During COVID-19 Crisis
Read the most recent Public Health Order from Oct. 15, 2021, here.
Read the Public Health Order from Sept. 15, 2021, here.
Read the Public Health Order from Aug. 17, 2021, here.
Read the May 21, 2021, COVID-Safe Practices for Individuals and Employers here.
---
New Mexico Grown Approved Supplier Program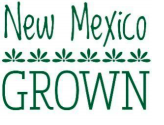 If you are a New Mexico grower interested in selling your locally grown food to New Mexico schools, senior centers or early childhood sites, consider becoming an Approved Supplier.
Deadlines for the fiscal year 22-23 (July 1, 2022 - June 30, 2023) are:
March 1, 2022: Vendors who submit their application by March 1, 2022, will be approved for sales to schools and other institutions by May 1, 2022.
Rolling approval is available on a case-by-case basis. Approval may take up to 45 days.
Returning vendors — those who have sold to institutions through the NM Grown Program in the past two years — are required to submit a Returning Vendor Survey for fiscal year 22-23 (July 1, 2022 - June 30, 2023). Read more about the new process here.
Food hubs and new vendors are required to submit an Approved Supplier Program Application for fiscal year 22-23 (July 1, 2022 - June 30, 2023). These applications (Food Hub Application, New Vendor Application) include the following requirements:
Visit the NM Grown page for more information.
Additional resources are also available on the PED website.
For more information contact:
Sophia Rose
Farmer Programs Coordinator
(304) 646-8291
sophia@farmersmarketsnm.org
---